At 24x7AEC we believe in making things as easy as possible. That's why we work without contracts, to ensure that you're always satisfied with our work. Just have your team send us your CAD drawings (for elevations and floor plans), color choices, and material specifications.
We will then send you test renderings for your approval, and will continue to make changes until you're satisfied. Typical turnaround time for single-family renderings is 2 business days – once we have a first draft, we'll send it to you for feedback and revisions. You can send it back to us as many times as you need to until you're satisfied, and you'll never be charged extra for it!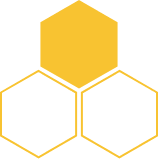 Send us your CAD drawings ( DXF / DWG / Revit Files) with elevations and floor plans. We can also work with PDF files or files from different modeling software. Use our convenient, downloadable form for colors and material specifications which enable you to specify all the details for the plan.
Download color and materials specifications.
We will send a test render to confirm camera angle and geometry for each plan. This step allows you the opportunity to review for plan discrepancies as well as giving seeing a draft visual of the rendering angle.
Upon approval of the test render we will send the final rendering. This version will feature the colors, materials and landscape you provided in Step1. Our typical turnaround time for most single-family type homes is 2-3 business days.